Why Volunteer at Eastern Health?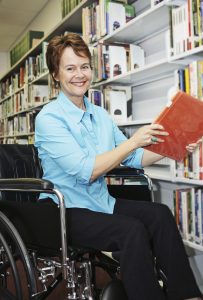 As members of the health-care team, our volunteers provide services in many areas of the organization to support the health and well-being of our patients, clients and residents.
Unlike job shadowing, which is for observation only, volunteering with Eastern Health provides a great opportunity to further explore a career interest in health care.
Benefits
More than 2,000 dynamic and energetic volunteers, from 14 years old to adults of all ages, are committed to providing quality care and service throughout Eastern Health each and every day.
Our volunteers make a difference in the lives of our patients, residents, clients and visitors and staff. Whatever your motivations for volunteering or the volunteer role you choose, the impact of your contribution will have a far-reaching effect to those people within the Eastern Health community and beyond.
The staff of Volunteer Resources is committed to providing all volunteers with the support needed for a stimulating, challenging and rewarding volunteer experience.
Through volunteering you will:
Contribute to the health and well-being of the patients, clients and residents of Eastern Health.
Find opportunities to network with health professionals and other volunteers to support patients, clients, residents and their families.
Find opportunities to learn and gain valuable experience in various health care and service areas.
Have access to training and educational opportunities related to your volunteer placement.
Have access to scholarships, bursaries and student summer placements.
Obtain experience for moving into the paid workforce and receive references for resumes.
Have support for your health, including access to health screening and free flu vaccinations.
Receive recognition from patients, clients, residents, the public, other volunteers and Eastern Health staff.
Meet new friends and best of all, have fun!
"It makes me feel like I can really make a difference in a world I have no control over. Furthermore, it gives me real life experience for a career in health care."
– Emily, volunteer, Health Sciences Centre